Welcome!
Please contact me for more information on any of the products listed below, I am happy to send photos and more information. Click-through online sales are not available due to changing merchandise availability and the fact that each piece is one of a kind. (I can't photograph them all!)
All products are available at Ecouture Textile Studio and Makers' Market, 30 Bagaduce Road, Brooksville, Maine from mid-May through October and at Fine Craft Shows throughout New England and beyond.
2019 Fine Crafts Shows:
Paradise City, Marlborough, MA - March 22-24, 2019
Maine Crafts Guild MDI Directions, Bar Harbor, ME - July 26-28, 2019
Northeast Harbor Neighborhood House Invitiational Arts and Crafts Show, August 15-17, 2019
2019 Portland Fine Craft Show, Congress Street, Portland, ME - August 24, 2019
Common Ground Country Fair, Unity, Maine - September, 20-22, 2019
CraftWestport, Westport, CT - November 9-10, 2019
Holiday CraftMorristown, Morristown, NJ - December 13-15, 2019
Calendar will be updated throughout the season as show jury selections are made.
Images shown are details only. Each piece is unique
Thank you for your business.
Eco-Prints
Silk Habotai, silk crepe de chine, organic cotton cowls, linen scarves, $65-95, crepe de chine cowls, $115, shawls $125-$175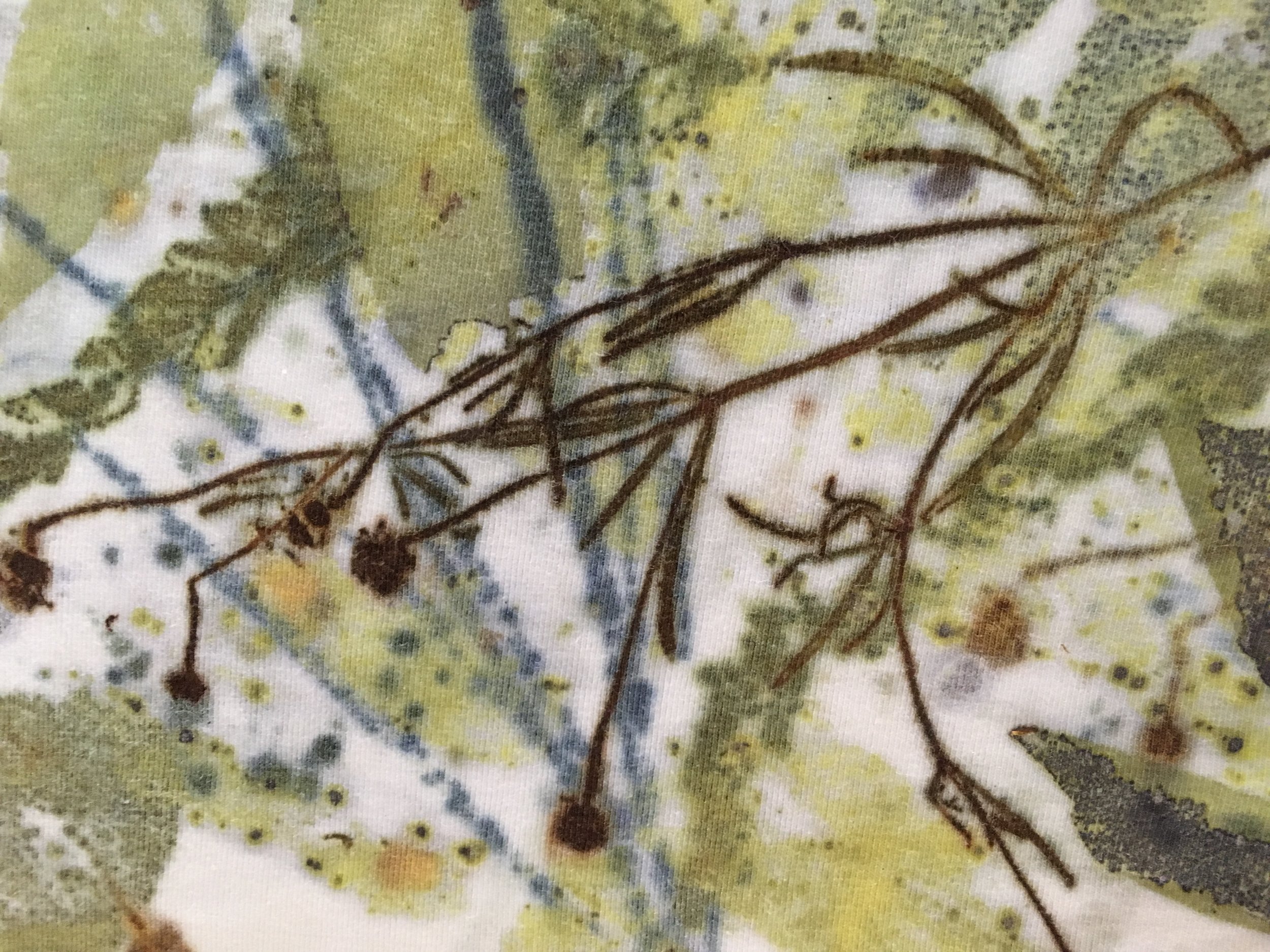 Clothing - skirts, tunics $135-$850. Skirts - A-line bias-cut silk/linen suiting with shaped waistband and side zipper; A-line organic cotton jersey. Fitted tunics/dresses: Silk/Linen suiting or crepe de chine. Other designs and silk dresses are bespoke.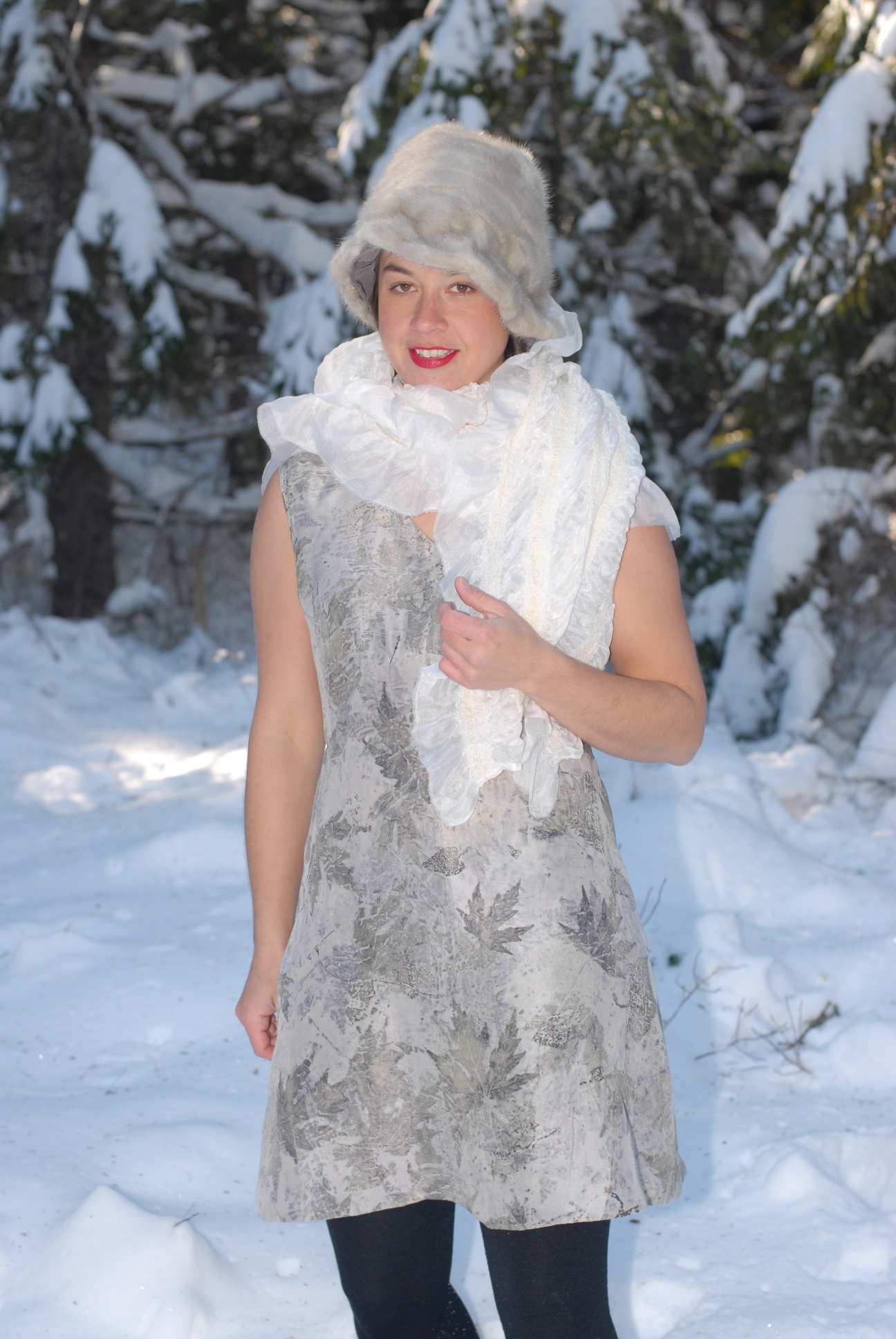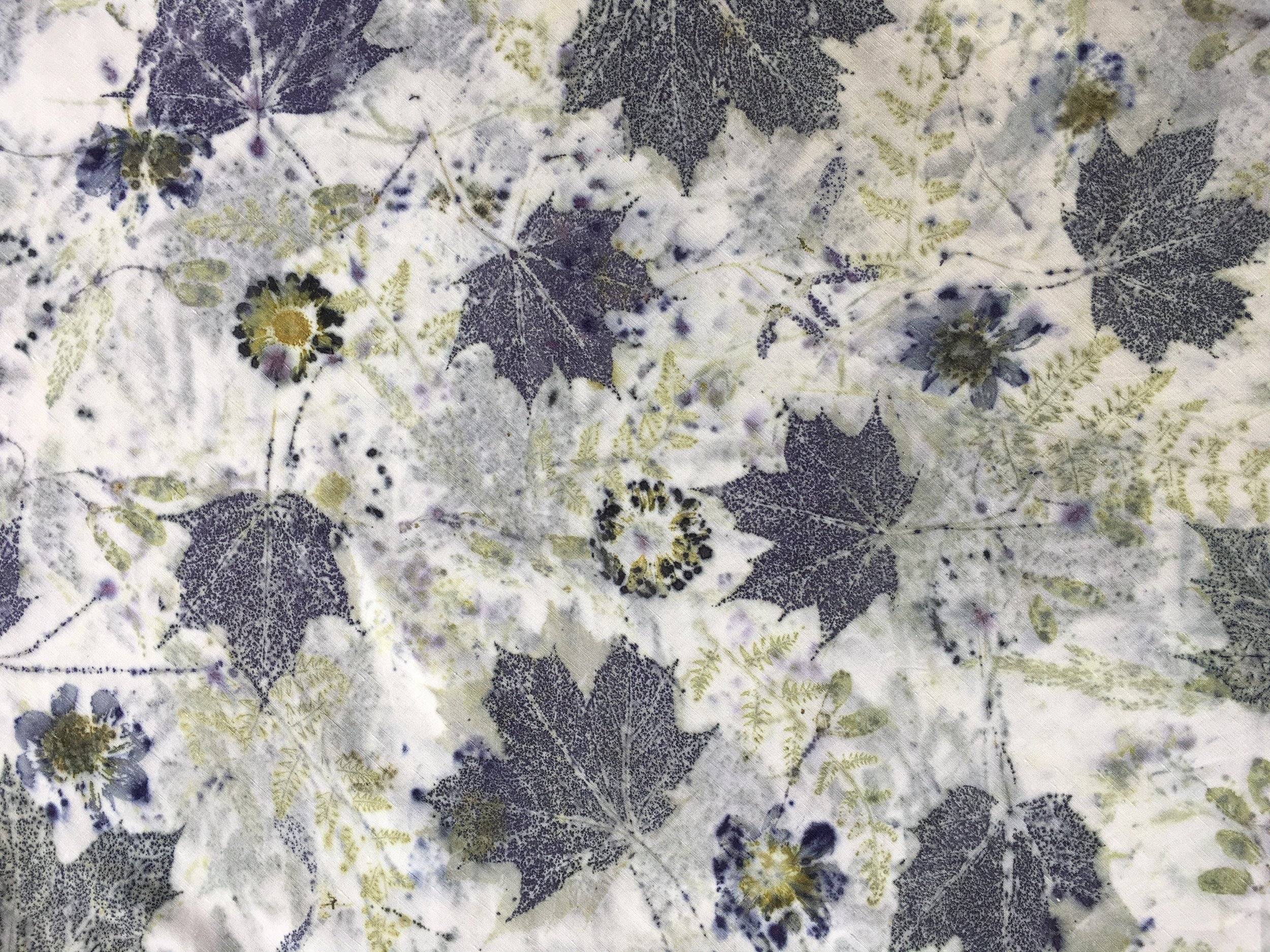 Napkins $80/set of 4 (100% linen or organic cotton) 20" x 20"
Table Runners and Hangings - starting at $75-$350
Pillows - 16" x 16", 20" x 20", organic cotton, silk, silk/linen eco-prints, overlap closure, $85-$210
Paper - notecards $20, Art Box and Wall Art $10 - $55
Quilting fabric - Organic Cotton 200 Ct. Muslin $15-$20 per piece ($60/yard)
Indigo and Indigo Shibori
Silk scarves and Shawls - Habotai Silk (8" x 72", 14" x 72", 22" x 90") and Crepe de Chine (14" x 72", 22" x 90") $55-$165
Linen Cowls, infinity design, fringed, handmade from handkerchief weight yardage $65-$125
Indigo Shibori Hangings / Runners - starting at $95
Indigo Shibori Shirts - linen shirts in a range of styles and sizes with stitched and bound indigo shibori, $150-$275
Indigo Shibori Pillow Covers - 16" x 16", 20" x 20", 26" x 26" 100% cotton or linen, overlap closure - $85-$210
Indigo Shibori Quilting Fabric $12-$50 per piece
Yarn - Indigo and Traditional Natural Dyes - price dependent on yarn style
Mordanted Yardage (please contact me for availability and price list)
Liturgical Stoles - starting at $175
Custom yardage and clothing on request (please contact me for further details)