728 - Tufted Bindweed, Silver Maple, Bracken Fern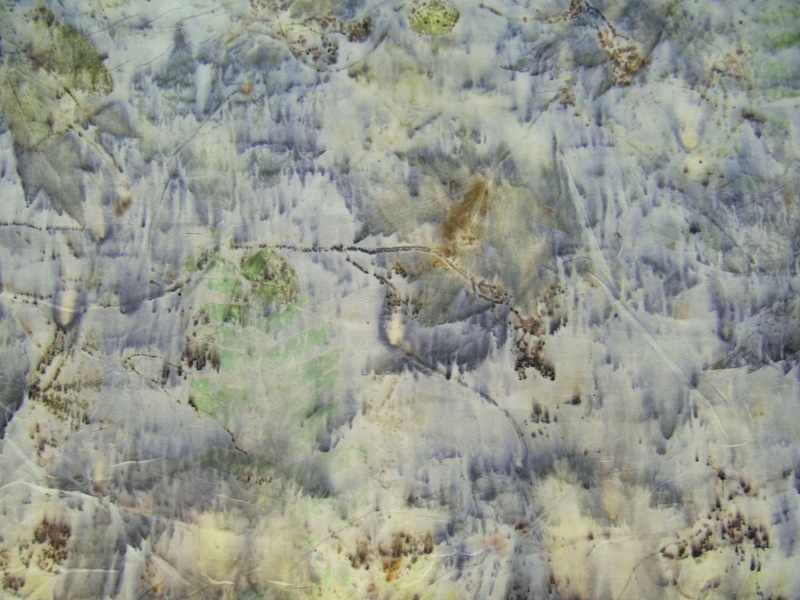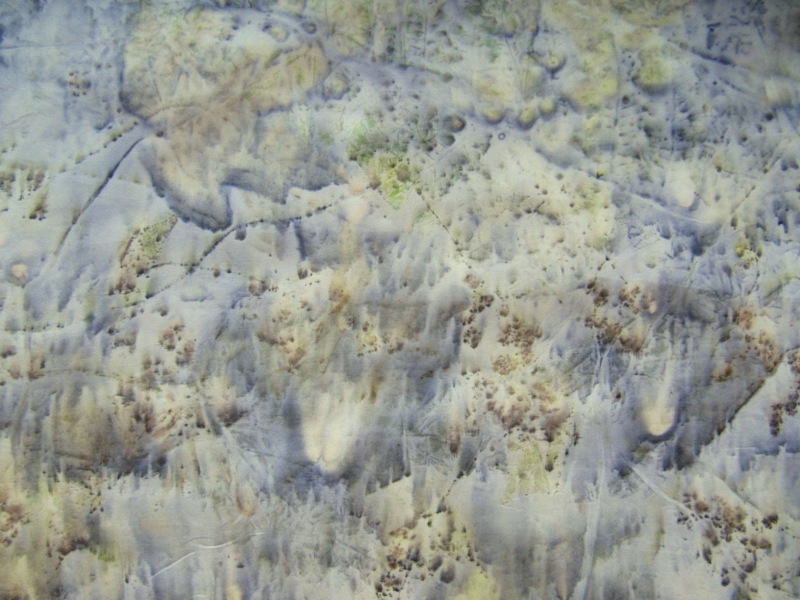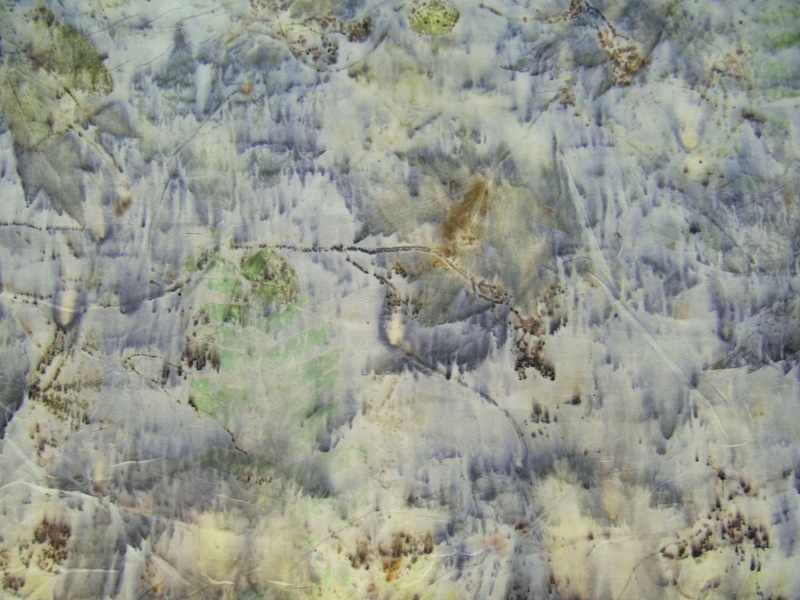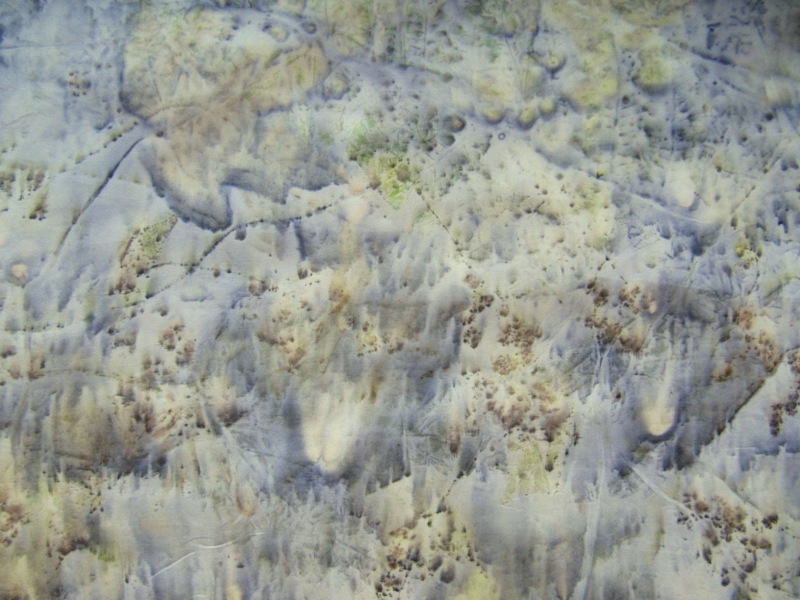 sold out
728 - Tufted Bindweed, Silver Maple, Bracken Fern
This lightweight 100% silk scarf measures 14" x 72". My favorite size scarf; it's perfect wrapped around your neck with a button down shirt or sweater and jeans or draped over your shoulders as a light shawl to dress up any dress!
Printed with Tufted Bindweed, Silver Maple Leaves, and Bracken Fern. July 14, 2013.
Please note: I am struggling with the particulars of e-commerce. But there are several options. I would be happy to create a private listing for you through Etsy, I can send a PayPal request, or I can accept credit cards. Please email me at ecouturestudio@gmail.com with the piece you would like to purchase, and we'll go from there. Sorry it's not instant yet.  
Eco printing uses local plants to create color on cloth. The technique was developed and popularized by India Flint of South Australia**. Plant material is wrapped in mordanted (see below) cloth, tightly bound and steamed or simmered to transfer the colors to cloth. Plants contain many surprises - red leaves sometimes print teal, green leaves print purple and some offer no visible color at all. The front of a leaf prints differently than the back of a leaf. And, as leaves develop through the growing season, their internal chemcial changes are reflected in their prints.

Mordanting is a process by which 'chemicals' are added to cloth or yarn to create a strong bond between the color and the fiber. I use only non-toxic mordants. My silks are simmered in ocean water, alum (a salt used in pickling), iron (from rusted metal) and copper (from a corroded copper pipe).
I use only plant material (leaves, stems, flowers) gathered within walking distance of my home on the coast of Maine - with the help of my lovely assistant, age 5. I concentrate on creating actual prints of the plants, not only imparting color. Some prints are nearly photographic images of the leaf; others are reminiscent of impressionistic watercolors.
Please remember that all monitors show color differently. I have tried to photograph the piece as accurately as possible. However, natural dyes, and eco prints especially, contain many subtleties that are easily lost in translation. The prints are more subtle and complex than the photos convey. These nuances make this piece a perfect match for many outfits. I will be happy to provide more photos. Feel free to contact me.
Not sure how to wear a scarf? Here are 25 easy and fabulous styles to try from WendysLookBook on YouTube.
Care Instructions: Hand-wash with gentle shampoo and a drop of conditioner (silk is a protein fiber, just like your hair!). Do not wring. Roll in a towel to remove excess moisture. Press with a medium iron while still damp.
Each scarf comes with a tag including a description, the process and dyes used, the date it was made, and care instructions. Each piece is made by hand and is one of a kind.
Do natural dyes fade?
Well, yes, all dyes fade - your favorite jeans? that t-shirt you left on the line? Sunlight is the greatest enemy of color on cloth. However, normal 'wear and tear' should not affect the color. Until 1856, with the invention of synthetic dyestuffs, natural dyes were the only sources of color for cloth and clothing

** Eco Colour - Botanical Dyes for Beautiful Textiles by India Flint, Interweave Press. Please see also indiaflint.com for more information.