We are surrounded by nature and wrapped in textiles, why not combine the two? Each piece is one of a kind, 100% natural, and dyed with local plant material or sustainably sourced natural dyes.
Silver Maple Eco Print on Silk Broadcloth
Mokume Shibori, natural indigo on cotton sateen
Eco Printed Dress - silver maple and tufted bindweed; original pattern. Nuno felted shawl.
Mim's Flower Flower Vine - wet felted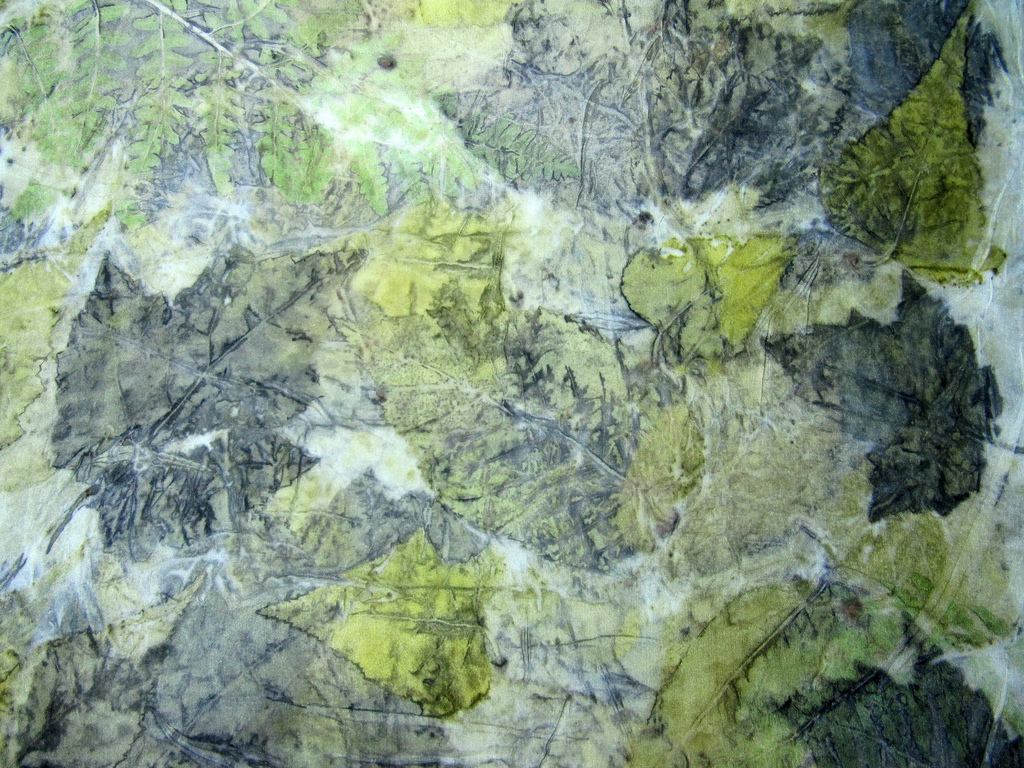 Eco print detail - grey and yellow birch, swamp maple, bracken fern
Rust print square scarf; cochineal
Nuno Felted Shawl, detail
Paj silk, felted with super-fine merino wool and tussah silk
Stitched Shibori detail, cotton and natural indigo
Crackle pattern Indigo silk scarf, detail
Eco-Printed Dress, back detail
12mm habotai silk printed with silver maple and tufted bindweed, original dress pattern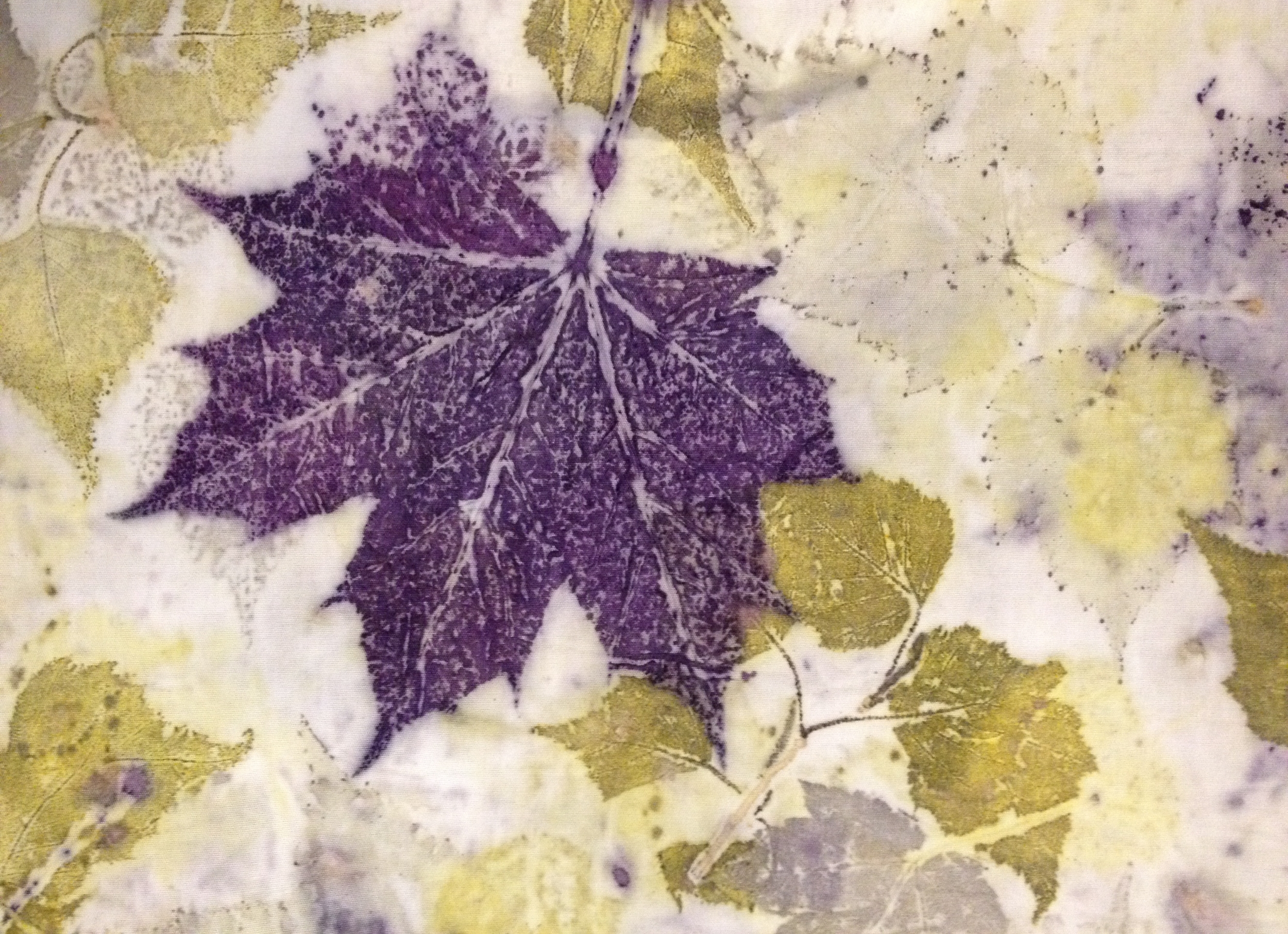 Botanical Contact print on Organic Cotton Muslin
Crimson Norway maple and grey birch leaves
Botanical Contact Print on Paper
Red Japanese Maple, Black Walnut leaves, Sensitive fern on watercolor paper
Blood Orange and Eucalyptus
Botanical contact print - February 2015. Blood orange and Eucalyptus on silk broadcloth
Black walnut leaves, front and back
Black walnut leaves printed on habotai silk. The brown speckly images are made by the back side of the leaf, the green prints are from the front of the leaf.
Indigo Vat
A healthy indigo vat with a lovely "flower"
Ecouture Textile Studio Show Booth
Red Sand Cherry and Black Walnut leaves on habotai silk
Magenta Marguerite
Botanical contact print of Ageranthemum (marguerite daisy), darkest magenta, on silk broadcloth
Red Oak Leaf
Botanical contact print of red oak leaf, July 2017, on organic cotton muslin
Red Oak leaf, detail
Botanical contact print of red oak leaf, July 2017, on organic cotton muslin
Arimatsu detail, in progress
Thousands upon thousands of running stitches are made and gathered to create pleats in the fabric to prevent the dye accessing certain parts of the cloth. When dyeing is complete, the stitches are removed and the resist image is revealed.
Arimatsu shibori, dyed with natural indigo. 100cm x 100cm
Currently on display at The Fuller Craft Museum
'Expand'
Karamatsu stitched shibori, dyed with natural indigo. 100cm x 100cm
Permanent collection Fuller Craft Museum